Build and Deploy Images
This guide points you to step-by-step instructions for building and deploying NGINX Management Suite images on different cloud providers.
---
Packer
The Packer stage involves building the cloud image and installing NGINX Management Suite using the Ansible role for later use in the deployment stage.
Requirements
Getting Started
---
Terraform
The Terraform stage deploys the cloud images built during the Packer stage. There are two kinds of deployment examples.
Basic Reference Architecture: This deploys both the control plane and data plane using cloud best practices.
Standalone Architecture: This deploys the control plane in isolation. Although this is not a best practice solution, it can be used as a simple deployment option for multiple clouds.
Requirements
---
Getting Started
Get started with the basic reference architecture and deploy the following infrastructure by following the steps in the AWS NGINX Management Suite Basic Reference Architecture guide.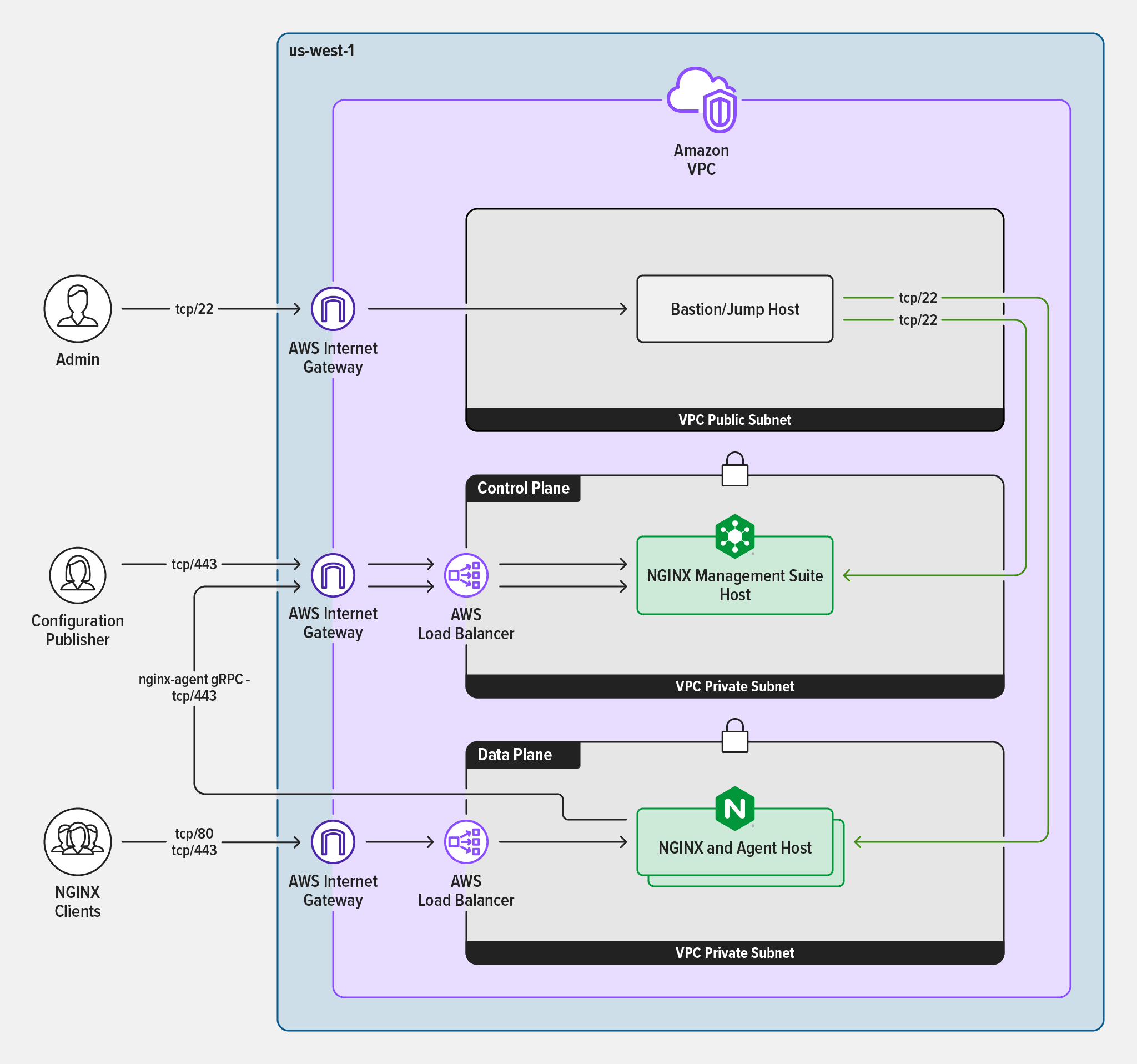 ---
Suggested Reading
---